There are a few things that you should consider when deciding to buy a raised dog bowl. Using the right raised dog bowl can have health benefits and improve your dogs digestion, here's a list of the things you should consider: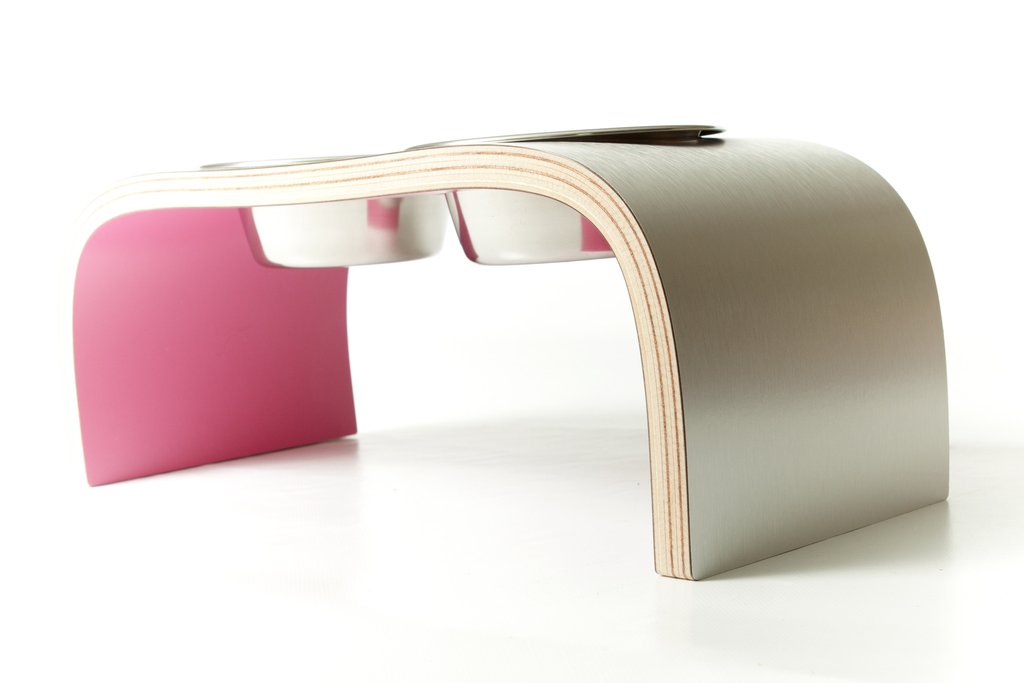 Height matters
If you are looking to buy a raised dog bowl for a puppy who is still growing it's best to buy one which has an adjustable height. It is recommended that a raised dog bowl should be level to his or her lower chest. This ensures your dog is comfortable whilst eating as it reduces the amount of bending they need to do. As your puppy continues to grow the height of the raised feeder required will increase which is why a fixed height feeder is not suitable for young dogs. A fixed height feeder should only be purchased once or if your dog is fully grown.
To calculate the height of your raised dog feeder measure your dog from the floor up to their lower chest whilst standing.
Nonslip stand
raised dog bowl is supposed to make eating more comfortable for your dog however, if the stand does not contain rubber or foam feet to prevent it from slipping whilst being used, your dog will have another battle on their hands. The movement of the feeder around the room is also likely to create a mess.
View our Lola and Daisy raised dog bowls which have nonslip stands.

Two's better than one
Double raised feeders are great as they allow your dog to not only eat comfortably but also drink comfortably too. Double and triple raised feeders are also handy if you have more than one dog in your household.